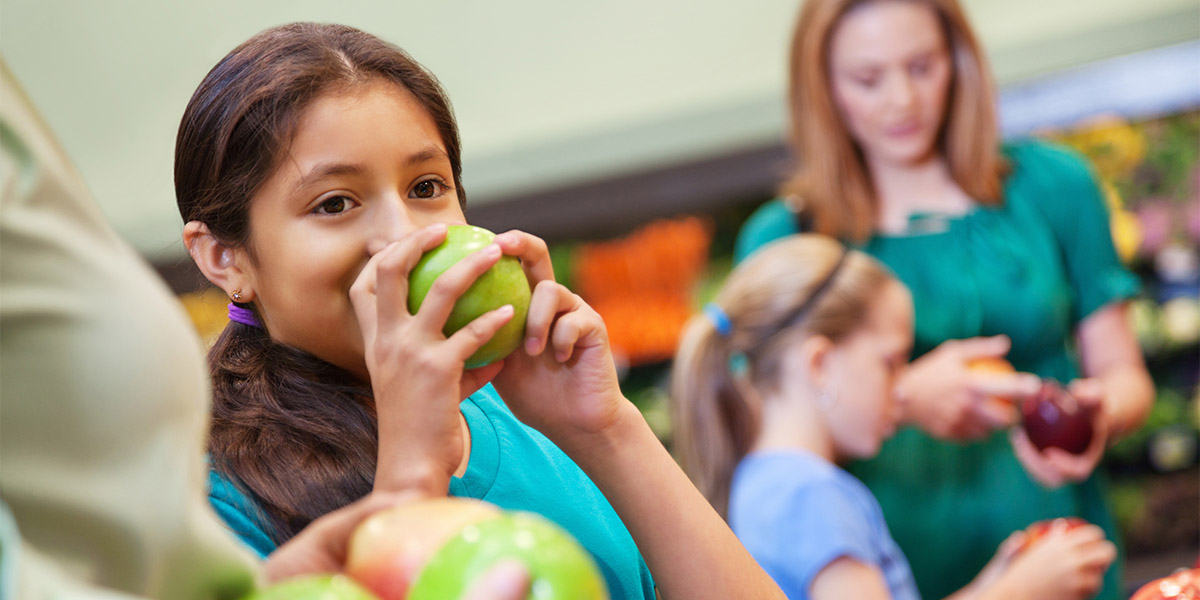 Dietitian or nutritionist: Aren't they the same thing?
The answer to this question is 'no.'  In fact, there are important differences in their qualifications, scope of expertise, and legal status as practitioners. Dietitians are frequently referred to as nutritionists, and a dietitian can function as a nutritionist. However, a nutritionist cannot function as a registered dietitian.  So what is the difference, and why does it matter?
What is a dietitian?
Registered dietitians are experts in the use of food and nutrition to promote health and manage disease. Qualifications to become a registered dietitian include graduate education, an internship, a national exam, and being licensed by the state. Additionally, registered dietitians must complete 75 hours of continuing education every five years to maintain their registration. Many dietitians also specialize in specific areas such as nutrition support, diabetes education, sports nutrition, oncology and pediatrics. 
What is a nutritionist?
A nutritionist is someone who provides general information on healthy eating. Professional training is not required to be a nutritionist, but some professionals do choose to become certified. Becoming a certified nutritionist requires you to complete a two-year associate's degree and then take an exam to become certified. A nutritionist does not have a protected title the way a medical professional would, which means anyone can call themselves a nutritionist. Always ask about education and certification credentials before visiting a nutritionist.
Information overload
Anyone who has ever Googled the word 'nutrition' can attest to the fact that it can take hours to weed through information about diets like gluten-free, vegan, paleo and keto, to name just a few.
What to eat? What NOT to eat? Who has the answers? You can be confident that a registered dietitian has the education and expertise to cut through the confusion and give individuals exactly what they need. No two people are exactly alike, and no two people have the exact same dietary requirements. Registered dietitians know what is safe and beneficial based on scientific research and evidence-based practice.
Registered dietitians at Spartanburg Regional
Spartanburg Regional employs a variety of registered dietitians that specialize in different areas, including:       
Medical Group of the Carolinas — Diabetes Education - Erica Moore, MHS, RD, CDE, BC-ADM, Mary Barnes, RD, CDE, and Julia Savoy, RD, provide individual and group diabetes nutrition education for people with diabetes, prediabetes, and kidney disease.  For more information contact 864-560-6419 ext. 5.
Oncology Nutrition - Melissa Julian, RD, CSO, LDN and Cathy Zwilling, MS, RD, CSO, LD are oncology certified dietitians at Gibbs Cancer Center & Research Institute. They specialize in the unique needs of cancer patients before, during and after treatment. They can be reached at 864-560-1976 or 864-560-1982.
Outpatient Nutrition Education - A registered dietician at Pelham Medical Center, provides nutrition education for a variety of needs including gastrointestinal disorders, weight problems, cardiovascular diseases, pediatrics, and sports nutrition. Call 864-530-3427.
Sports Nutrition - The Sports Nutrition program at the SRHS Sports Medicine Institute provides athletes with comprehensive, individualized, one-on-one nutrition counseling with a registered dietitian. To purchase individual or group sessions, call Sports Medicine Institute at 864-560-5700.
Community Nutrition Education - Kerri Stewart, RD, LD, is a registered dietitian at the Joe R. Utley Heart Resource Center. Kerri's focus is wellness and cardiovascular disease prevention. She provides free nutrition education in and around the community, including regular grocery store tours. Contact Kerri at 864-560-4472 or look for the latest grocery store tour schedule.
Many of us spend a good bit of time each day making decisions about food. Where to go for lunch, what to eat for dinner, and what to cook when we get together with family and friends? Our food choices affect our health and how we feel - today, tomorrow and in the future. No matter what your specific needs may be, there is a registered dietitian at Spartanburg Regional Healthcare System ready to be your guide.