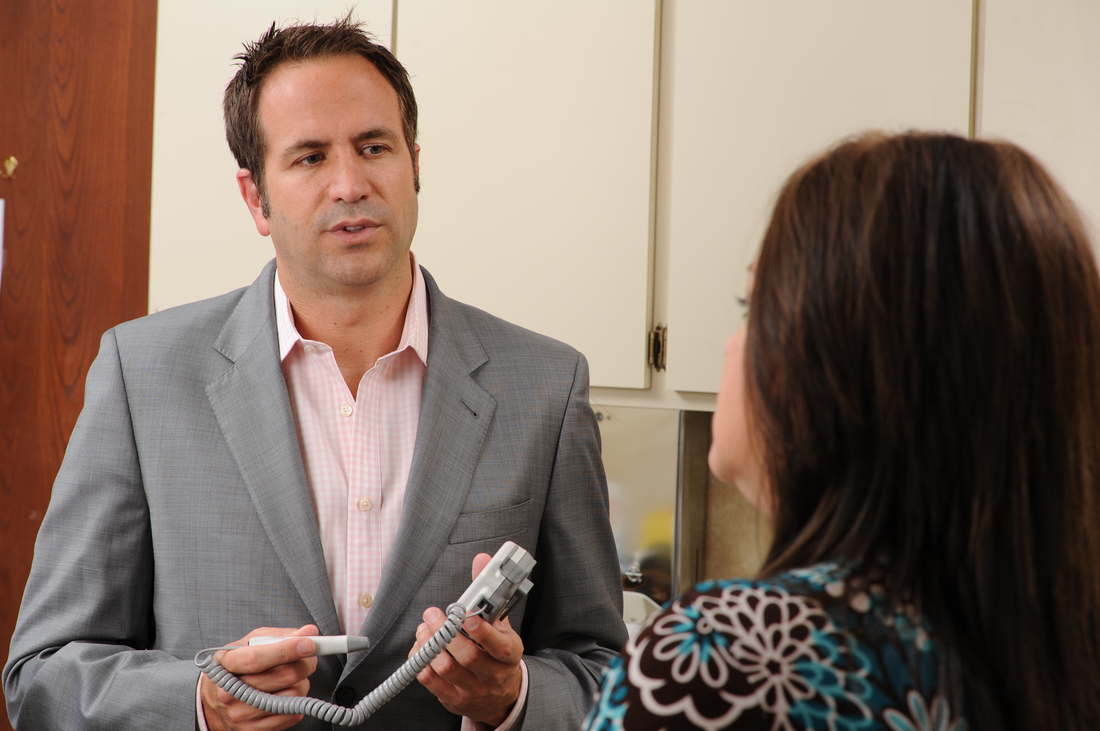 Michael Orseck, MD
"The Gold Standard"
Life isn't the same when you have cancer. And when a breast cancer diagnosis includes a mastectomy, it changes both a woman's body and her self-image.
Breast reconstruction can help many women feel like themselves again.
One of the most advanced options for reconstruction results in breasts with a more natural look and feel. It also offers the added benefit of a more contoured abdomen, very similar to a cosmetic tummy tuck operation.
Called DIEP flap, which stands for Deep Inferior Epigastric Perforators, the procedure can be done at the time of the mastectomy or any time after – even years later. This procedure is done by taking skin and fat from the lower abdomen and transplanting them to the chest to recreate the breast.
Michael Orseck, MD, of Medical Group of the Carolinas - Magnolia Plastic Surgery, is the only plastic surgeon in the Upstate performing this procedure, with offices in two locations: Pelham Medical Offices at Five Forks and Magnolia Plastic Surgery — Spartanburg.
The DIEP flap reconstruction surgery procedure leaves the patient's abdominal muscles intact, using only the patient's skin and fat (the "flap") for breast reconstruction.
In DIEP flap reconstruction, only skin, fat and blood vessels are removed from the abdomen (the lower belly between the waist and hips). This tissue is then transferred to the chest to make a breast mound.
Most women recover quickly from DIEP flap surgery because no abdominal muscle is removed, and they have a low risk of losing abdominal muscle strength. There also tends to be less abdominal wall discomfort because muscle isn't involved.
"DIEP flap reconstruction is becoming the gold standard for primary breast reconstruction and to repair unsightly breast reconstruction performed previously," Dr. Orseck said.
The DIEP flap procedure is performed under general anesthesia, and a hospital stay of three to four days is typical.
Medical Group of the Carolinas - Magnolia Plastic Surgery offers a full range of reconstruction and cosmetic services. Shawn Birchenough, MD, and Whitney Terry, PA, also provide care at the Five Forks location, in addition to Dr. Orseck.
In addition to DIEP flap, Magnolia Plastic Surgery provides a wide array of surgical, minimally invasive and non-invasive procedures for the face, breast and body.
Along with breast cancer patients, Magnolia Plastic Surgery helps patients with skin cancers and lesions.
Discuss your options with a plastic surgeon to determine which procedures would best benefit you, and to develop a customized plan from start to finish.
For more information, call 864-849-9330 or visit Medical Group of the Carolinas — Plastic Surgery — Five Forks.