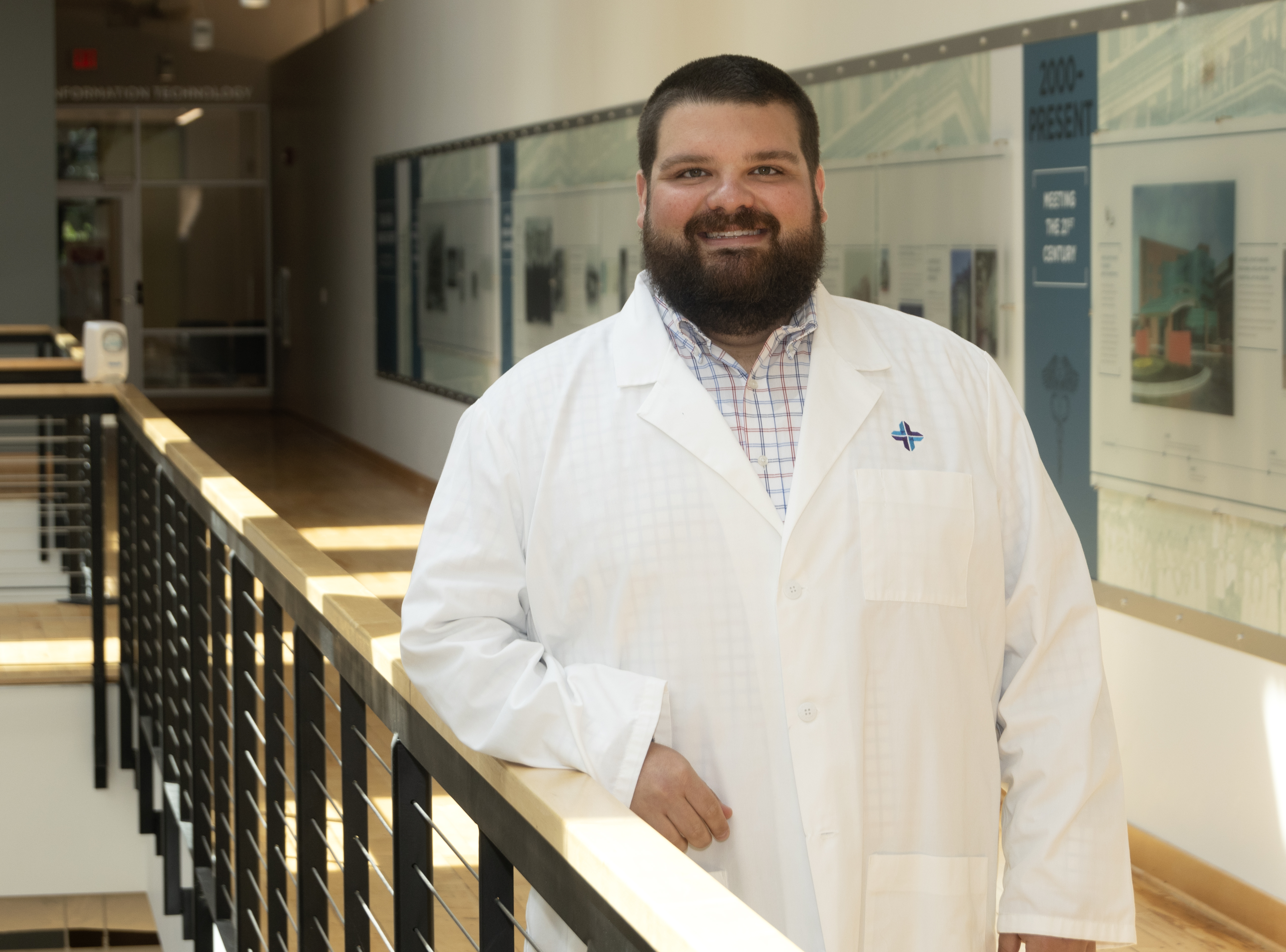 Dr. Joey DeStefano III uses past injury to fuel compassion for sports medicine
Dr. Joey DeStefano III first developed a passion for sports medicine while recovering from a college football injury.
After he tore his ACL during a spring game, he experienced the compassionate care provided by the medical team at North Greenville University, fueling a passion for helping athletes come back from injuries.
Dr. DeStefano is now a family medicine and sports medicine physician at Cherokee Medical Center - Immediate Care Center – Gaffney, where he uses his expertise to treat athletes and weekend warriors alike. He helps patients set realistic goals for their quality of life so they can get back to doing what they love. by receiving sports medicine care close to home.
Dr. DeStefano previously completed a sports medicine fellowship at Self Regional in Greenwood prior to moving to Gaffney to join Spartanburg Regional Healthcare System.
"For me, this is about meeting people where they are and trying to figure out their goals," Dr. DeStefano said. "I enjoy trying to get people back to doing what they want to do, whether it's a sport or just being able to play with their grandkids and pick up their grandbaby."
Family ties to medicine
Growing up in the Upstate, Dr. DeStefano's father was an internist and then a hospitalist, working for several different practices and hospitals, so he was exposed to the profession early in life. His father never pushed him to follow in his footsteps professionally, but Dr. DeStefano enjoyed medicine, and he loved the idea of working with athletes.
He spent a week shadowing sports medicine specialists in college and the rest was history. He enjoys how sports medicine is not just for young athletes but for anyone with arthritis, aches or joint pain who can seek treatment without surgery.
"Now there are a lot of ever-expanding options to non-operative orthopaedics," Dr. DeStefano said.
Coaching became a path to sports medicine
After Dr. DeStefano's football injury at North Greenville, he turned his attention to being part of sports teams from the sidelines. His sophomore year, he volunteered to help coach his younger brother's middle school football team at Southside Christian School in Greenville.
He said being around the coaching environment has helped him relate to young athletes and be a voice of reason for them after an injury.
"It's just one of those things where I try to let the kids know, 'Hey, I've been there. I've done that. I've been hurt. I've played the sport. I've had the identity crisis. What are you without your sport? And I promise it will be OK,'" Dr. DeStefano said. "And so that just tends to help a lot."
Husband, father, hunter, gamer
Dr. DeStefano married his high school sweetheart, Kayla, after his first year of medical school.
His father's advice was to get married then rather than before or during his first year of medical school because of the testing and academic work required to excel. He was right, Dr. DeStefano said.
"He said, 'Wait until that first year is over. You're going to be awful to be around,'" Dr. DeStefano. "It was very good advice."
The DeStefanos have one son, Anthony, and are expecting a second child in the fall. Anthony, 3, has already taken a liking to sports and is a part of a T-ball league.
When not seeing patients in the office or on the sidelines, Dr. DeStefano enjoys hunting, fishing, watching football and playing the occasional board game or role-playing game with his friends.
To schedule an appointment with Dr. DeStefano, call Cherokee Medical Center – Immediate Care Center – Gaffney at 864-489-3300.