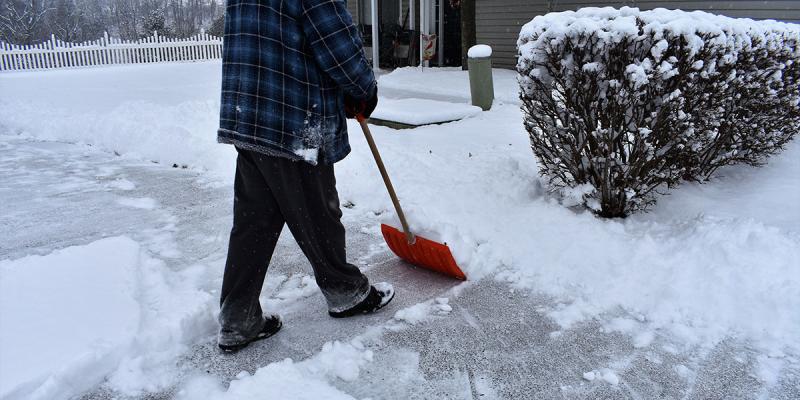 Will you be ready? Do these things before weather gets frightful
As cold weather sets in and winter weather events become possible, we all need to check our winter weather preparedness list.
What? You don't have a list? Well, this is the perfect time to create one.
It is never a bad idea to plan ahead. It is not unusual for people to find themselves in difficult situations that could have been prevented had they taken the time to create a plan.
Keep in mind that emergency responders will likely be delayed due to road conditions, so this is not the time to learn how to ride your son's new hoverboard.
The following tips will help you build that list and be better prepared for the next winter weather event.
Prepare in advance
Supplies & special needs
When a winter storm is coming, go to the store sooner rather than later. Going out during a winter event increases your chance of being injured in a motor vehicle crash or a fall.
Know your area and how it responds to winter weather. Are your roads salted and plowed initially, or does it take several days for traffic to make it down your road? Plan accordingly when gathering food and supplies. Don't forget medication and pet needs. Make sure you have enough supplies and nonperishable food to last for several days.
Make sure your gas grill has plenty of propane for cooking, if needed. But, remember, don't bring a grill indoors.
If you have a generator or gas fireplace/heater, make sure you have plenty of fuel.
Purchase a portable extra battery pack for your cell phone.
If you are a dialysis or chemotherapy patient, ask your facility about alternative plans and arrangements for treatment.
Communication
Decide how you are going to communicate if there is a power, phone or network outage.
Charge all devices prior to an event and use them only when necessary.
Prepare your home
Make sure all animals have a warm, dry place to weather the storm, and consider preparing an indoor space for all pets. Every year, many animals die from hypothermia.
Check smoke alarms and carbon monoxide detectors.
Have flashlights and/or lanterns on hand, with working batteries and spares.
Make plans to gather the family in one room if you lose power to conserve heat. Have plenty of blankets and warm clothes ready to use.
If your water is from a well, be sure to have several gallons of fresh water to use if you lose power to your well pump. You can also run a bathtub full of water for flushing toilets in the event of a power outage.
If unusually frigid temperatures are expected, cover all outside water spigots.
Help others
Don't forget to check on your elderly family members and neighbors to make sure they are prepared.
During the event
Protect water pipes. If temps are especially frigid, drip water to prevent pipes from freezing or bursting.
Don't forget pets. Provide nutrition and dry shelter.
If the power goes out:

Keep generators outside and away from doors and windows. This is critically important.
Do not use phones/other electronics to play games. You may need these devices to receive news and power updates.
Stay warm with plenty of warm clothing and blankets.
Use gas grills outside, away from windows.
Rediscover the art of conversation. Play board games or cards, and speak to family/friends without the use of electronics.
After the event
Clear all ice and snow from your vehicle. Large sheets of ice may fall from your vehicle while driving and cause an accident.
Remain cautious when traveling and watch for ice.
Make sure ice, limbs and other fallen objects are clear from walkways and steps.
Contact elderly family and friends to check on needs and safety concerns.
Restock nonperishable supplies in order to be prepared for the next event.
Revise your family's plan for the next event if necessary.
A little advance thought and preparation will help all of us stay safe and comfortable during the worst winter weather, but the medical professionals at Spartanburg Regional Healthcare System are always here to help if you become sick or injured. With five emergency departments, five immediate care centers and 24/7 virtual care, we are here for you.
T.J. Mack, MSN, RN, CEN, TCRN, is the trauma injury prevention and outreach coordinator for Spartanburg Regional Healthcare System.