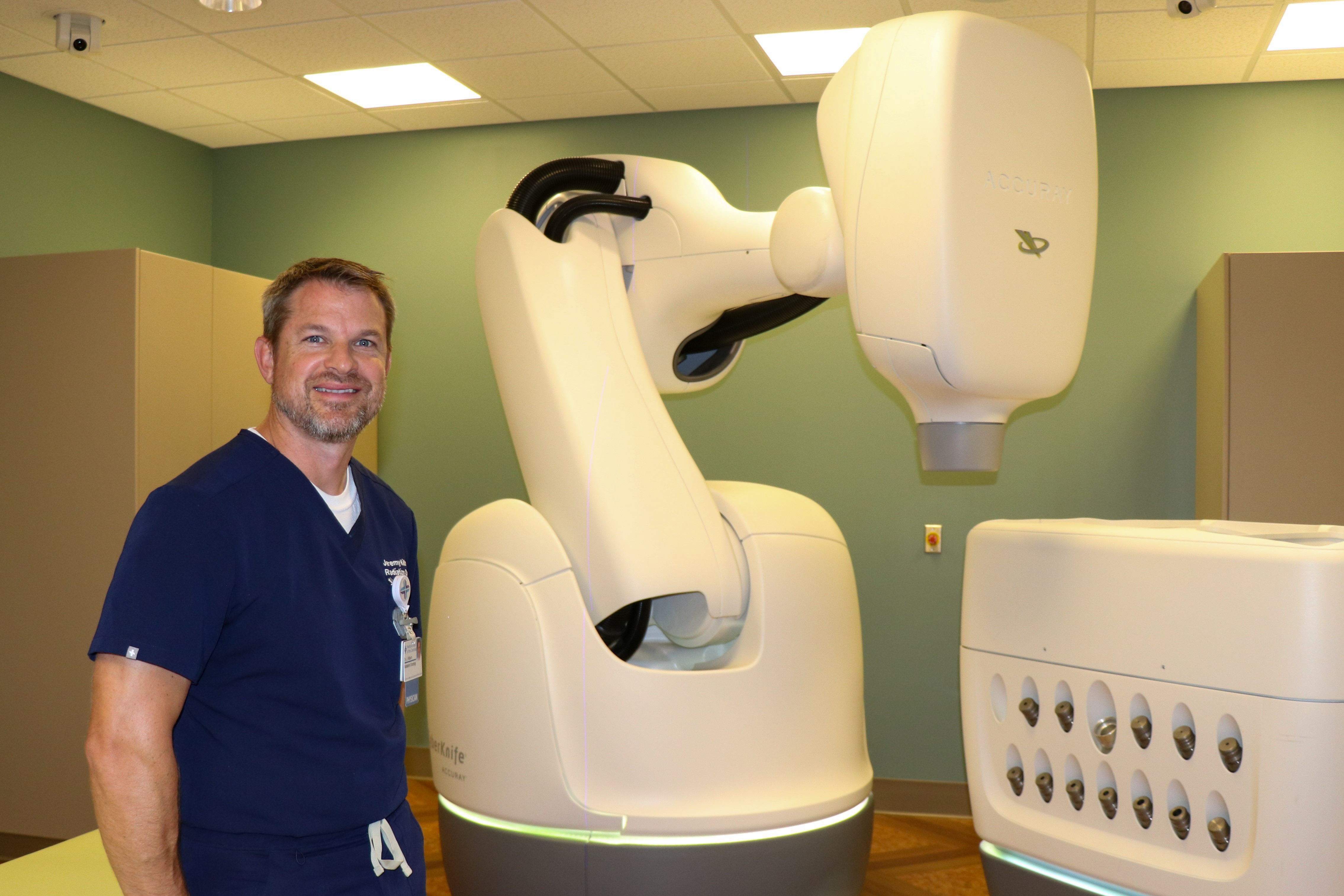 Screenings and early detection are the keys to overcoming prostate cancer
Prostate cancer is the most common cancer among men in the U.S.
In fact, more than 200,000 new cases of prostate cancer were reported among men in the U.S. in 2020. That means that about one in seven men will be diagnosed with prostate cancer in their lifetime. 
But there is hope. According to the Centers for Disease Control and Prevention, about 96% of men who are diagnosed with prostate cancer are still alive five years later. 
The key is early detection through screenings followed by treatment, if necessary, said Dr. Jeremy Kilburn, a radiation oncologist at Gibbs Cancer Center. 
Men who are 50 or over need to have an annual prostate cancer screening. Those who have had a history of prostate cancer in their family are especially encouraged to get screened, Dr. Kilburn said. Screenings include a simple PSA blood test and often a digital rectal exam. 
"Men need to have discussions with their primary care providers about whether a screening is right for them," Dr. Kilburn said. "Screenings help us to detect and prevent more advanced stages of prostate cancer." 
Common symptoms of prostate cancer include difficulty starting urination, urinating often, trouble emptying the bladder completely, blood in the urine or pain during urination. 
"Screening reduces risk of preventing more advanced prostate cancers and therefore the treatments are less intensive," Dr. Kilburn said. 
September is Prostate Cancer Awareness Month and Gibbs Cancer Center is recognizing this by offering two free prostate cancer screening events: 
Wednesday, Sept. 13, 5:30-7 p.m. at Gibbs Cancer Center—Spartanburg, 380 Serpentine Drive, Spartanburg, SC 

Wednesday, Sept. 27, 5:30-7 p.m. at Gibbs Caner Center—Gaffney, 724 Hyatt St., Gaffney, SC
Call 864-560-1966 to check eligibility and to schedule your screening appointment during one of these events. 
Men should always talk to their primary care physicians about whether a prostate cancer screening is a right next step for them. 
For help finding a new doctor or getting a referral, please call 864-591-7999.