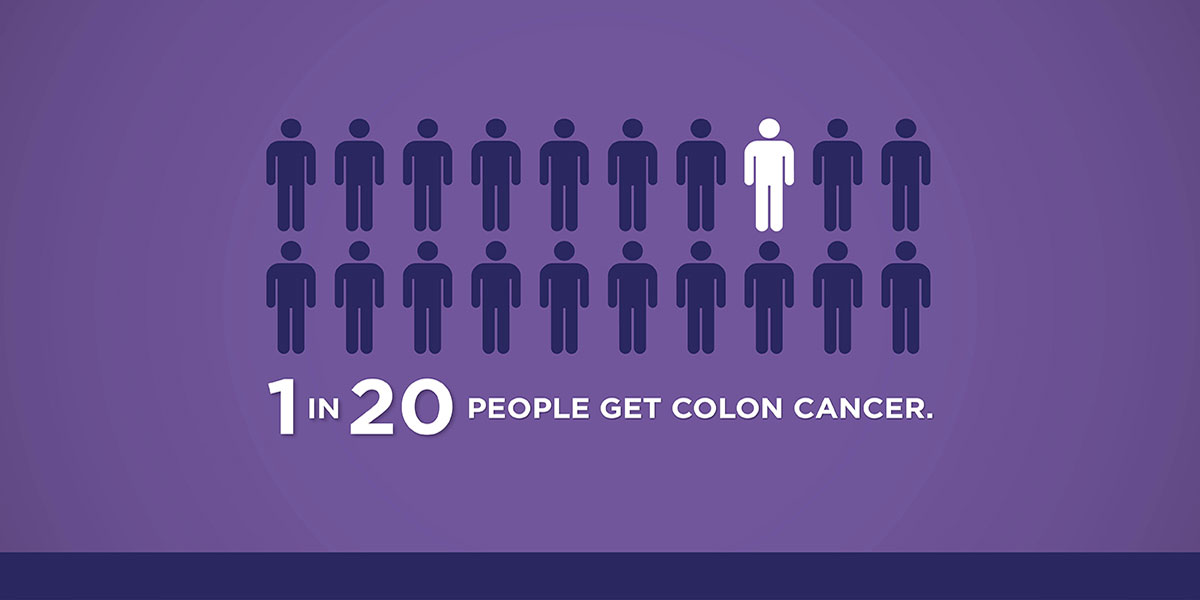 New colon cancer screening test could reach more people, saving lives
Everybody has heard about it and nobody wants to talk about it, but 1 in 20 people get colon cancer.
Middle-aged Americans lead busier lives than ever before. In the midst of managing hectic schedules, it may seem pointless to make time for a medical procedure when we feel fit as a fiddle.
However, preventing colon cancer is straightforward – get a screening colonoscopy.  
Colon cancer has no symptoms in its early stages, and many people put off getting screened until they think they have a problem. Yet, more than 50,000 Americans die from the disease each year because their cancer was diagnosed too late.
Colon cancer is the second leading cause of cancer-related deaths nationally, according to the Centers for Disease Control and Prevention.
"Screening can detect colon cancer when it can still be cured," said H. Gordon France, Jr., MD, a gastroenterologist with Medical Group of the Carolinas – Gastroenterology – Spartanburg.
For most people with private insurance, Medicaid, or Medicare, colonoscopies are easily available under their health insurance plans. While a simple colonoscopy is still considered to be the gold standard in screening for colon cancer, it is no longer the only screening option.
There is now a second option for colon cancer screening – a new test called the fecal immunochemical test or FIT, which is less intrusive than a colonoscopy.
FIT can detect human blood proteins in a patient's stool sample. While the amount of blood is microscopic, FIT shows if there is a problem. If necessary, doctors can follow up with a colonoscopy to remove polyps and make a diagnosis.
"We have used FIT during the last year," Dr. France said. "It is recognized as a legitimate screening option."
FIT is a new technology, and it might take a while before national guidelines suggest when it would be recommended as a first step. But it offers many people a new option for colon cancer screening. For example, FIT might be a good option for young people who have a family history of colon cancer. It also might be a good option for people, who need to be screened, but are reluctant to undergo a colonoscopy.
For people without insurance, FIT can be a cost-effective alternative to the colonoscopy, but a physician will need to determine if it is appropriate, depending on symptoms, family history and more. There are other fecal blood testing screening tests on the market, but none have proven as cheap and accurate as FIT, which can cost less than an A1c blood glucose test.
"I'd still emphasize that the colonoscopy is the best option for colon cancer screening right now," he said. "The FIT is a decent option for people who can't have a colonoscopy or who don't want to have one."
"When we talk to patients about colon cancer screening, and for whatever reason – they do not want to do a colonoscopy, then we'll recommend FIT," Dr. France said.
The facts are real – one in 20 people will develop colon cancer in their lifetime, but not enough people take the time to get screened. In 2014, nearly 140,000 people in the United States were diagnosed with colorectal cancer, and more than 51,000 died from the disease, according to CDC statistics.
If you are over 50 years old, and have not been screened for colon cancer, stop putting it off and talk to your doctor about screening options.