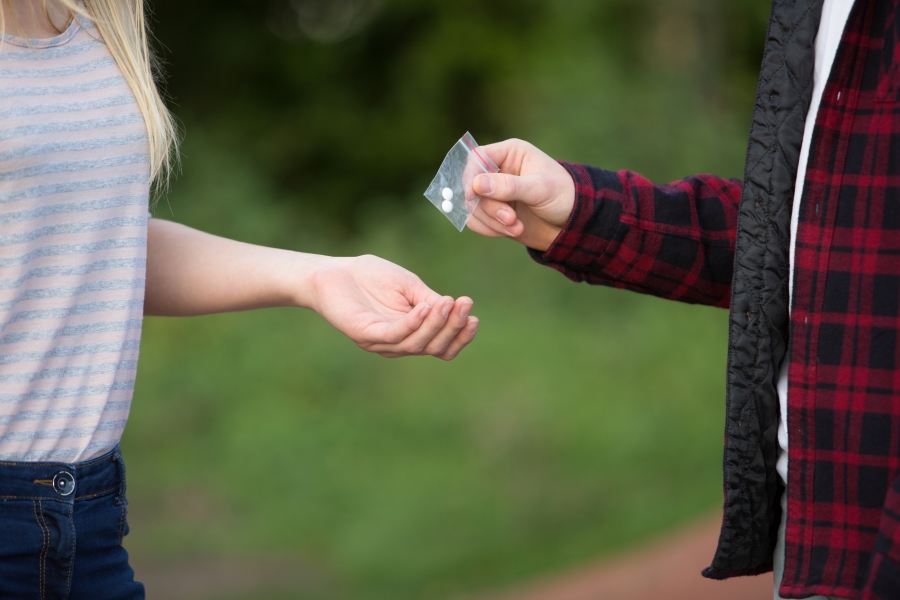 National speaker to energize Union County drug abuse prevention push
On March 27, author and motivational speaker Damon West will tour schools in Union County to promote awareness about a growing problem in Union and other rural communities – opioid abuse.
West is a formerly incarcerated person who was convicted on drug-related offenses. He turned his life around while in prison and has gone on to share his message of hope and good health with diverse audiences. Leading college football coaches Dabo Swinney and Nick Saban have touted West's ability to connect with and inspire young adults.
In Union, he will visit with middle school and high school students before taking part in community-wide festivities at the Union County Fairgrounds on the evening of March 27. On March 28, West will meet with community leaders to discuss strategies for addressing the opioid crisis.
To support these and other public awareness and drug prevention efforts, the Spartanburg Regional Foundation awarded Union Medical Center $19,500 during its 2022 grants cycle.
Union Medical Center Chief Nursing Officer Katie Henderson, who chairs a behavioral health task force made up of key community partners, said the surge in drug abuse – especially the use of fentanyl, a highly potent and addictive opioid – affects families, law enforcement, schools and the healthcare system. She said the UMC emergency room has seen as many as 15 to 20 overdose cases each month over the past two years.
"We have one of the highest overdose rates in the state," Henderson said. "It's such a bad problem."
Henderson is pleased that the taskforce has brought together social services and law enforcement agencies, schools and Spartanburg Regional Healthcare System to take a strategic, holistic approach, and she's grateful for support from the Foundation.
"It's a big deal," she said, pointing to awareness efforts among local libraries, schools and care providers.
"It's really exciting to have the opportunity to reach community members with a message from someone like Damon West," added Stephanie Goodale, who serves as prevention coordinator with Healthy U Behavioral Health Services, a taskforce partner.
West's presentations are not strictly based on drug abuse facts and figures. He talks about finding a sense of purpose and keeping a positive outlook on life. A message on his website reads: "Inside of each of us is a power to transform our world and the world around us."
Henderson believes the collaborative effort to steer young people away from drug abuse has the power to transform lives and make Union County a stronger, healthier place.
"And if we can save the life of just one child, then our taskforce has done its job," she said.
There will be a county-wide family fun event with Damon West on Monday, March 27 at the Union County Fairgrounds from 5 – 8 p.m. Bring the whole family for fun, food and activities! For more information, call Healthy U Behavioral Health Services at 864-429-1656.
The grant Union Medical Center received in support of opioid abuse prevention was among more than 30 grants awarded in 2022 by the Spartanburg Regional Foundation. These grants, totaling $601,000, support community organizations that address health needs as well as Spartanburg Regional Healthcare System projects and programs that promote excellence and innovation. To learn more about the Foundation's grants program, visit https://www.regionalfoundation.com/grants.