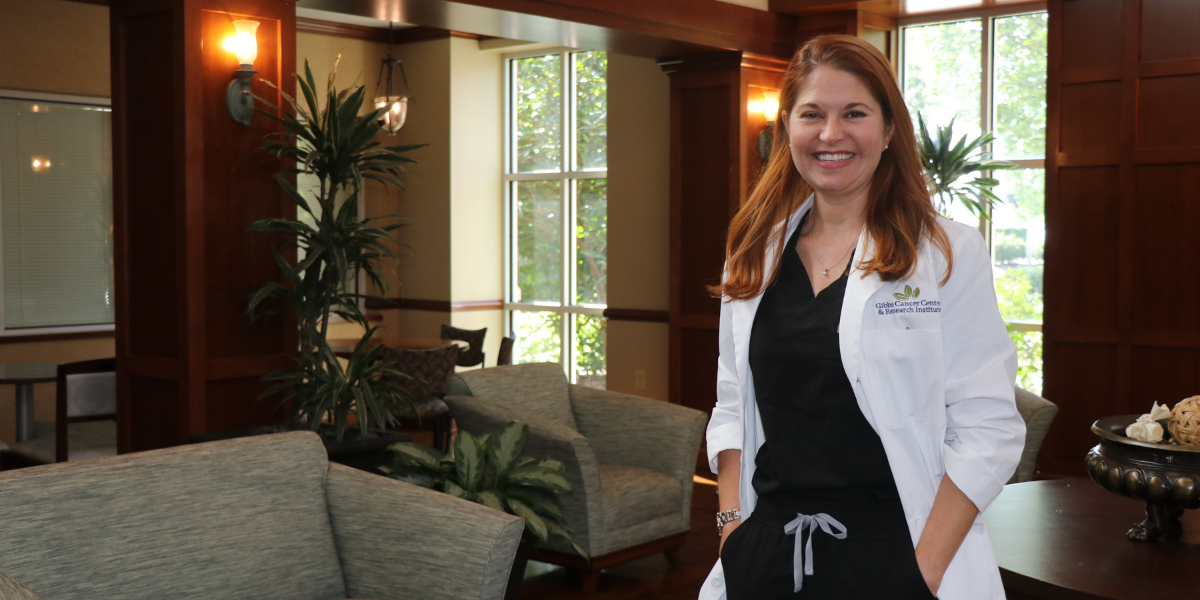 If you see or feel a lump, early detection is best when fighting thyroid cancer
Unlike other cancers where lingering pain could be an indication of the disease, thyroid cancer is typically painless.  
Patients need to either see or feel a lump near their thyroid gland to know whether to request a biopsy, and there are no blood tests to check for thyroid cancer. 
"If a patient notices a lump in their neck and is not sure what it is, it's important they check with their doctor, particularly if it's painless," said Dr. Paige Gault, an endocrinologist with Medical Group of the Carolinas – Diabetes & Endocrinology – Pelham. 
Getting a biopsy to determine if cancer is present in the thyroid is the first step toward treatment, which is most often in the form of surgery to remove the gland. 
September is Thyroid Cancer Awareness Month, and Dr. Gault is stressing the importance of getting thyroid glands checked when patients notice lumps or masses in their necks. 
According to the Centers for Disease Control and Prevention, about 12,000 men and 33,000 women get thyroid cancer, and about 950 men and 1,100 women die from the disease every year in the U.S. 
Even with the survival rate of thyroid cancer being high, early detection is important, Dr. Gault said. 
"The vast majority of thyroid cancers are slow growing and tend to be non-aggressive, and most people with a diagnosis of thyroid cancer – if they get the treatment recommended – have an excellent prognosis," she said. 
Dr. Gault has been a physician with Spartanburg Regional Healthcare System for 17 years and sees patients in her office at the Pelham Medical Center Medical Office Building in addition to seeing patients via telehealth visits. 
She said thyroid cancer is becoming more common in patients, though reasons as to why are still being investigated. She said one reason is that more cancers are being detected with the greater use of ultrasounds and more imaging studies. 
So, if patients don't notice lumps on their own or a primary care provider does not see one, often these cancers will show up in an imaging study that is being done for a separate reason, Dr. Gault said. 
Dr. Gault's main message to patients is that if they see or feel a lump, don't delay in seeking help and finding answers. 
"If a patient is diagnosed with a thyroid mass and it's recommended that they get a biopsy, I encourage them to get a biopsy and follow up with that recommendation because it can make all the difference," Dr. Gault said. "Worrying about it is far worse than just getting the biopsy done." 
If you think that you may need a thyroid biopsy, speak with your primary care provider or medical oncologist first or call Medical Group of the Carolinas – Diabetes & Endocrinology – Pelham at 864-849-9336.