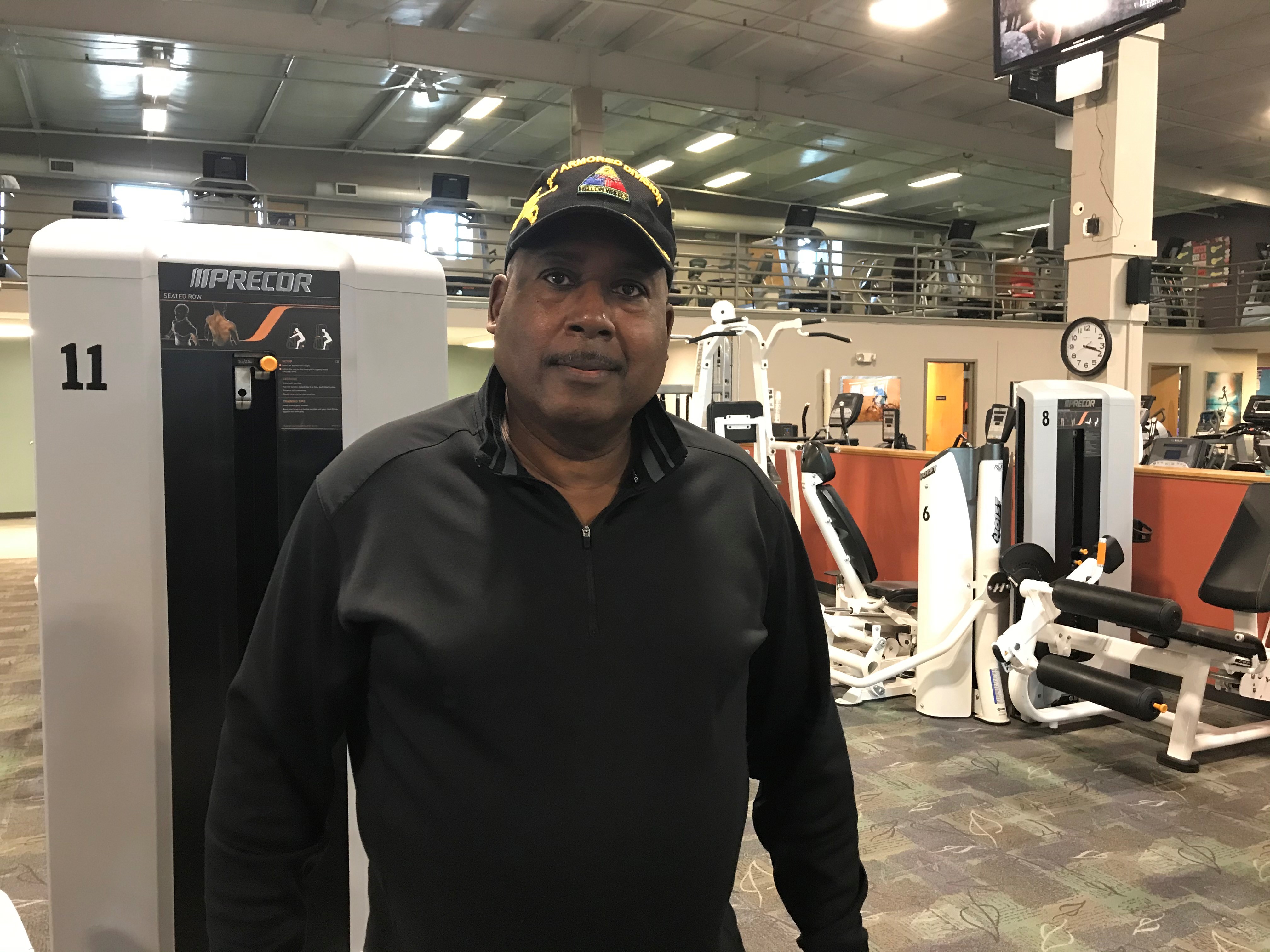 'I have a good life. I just need to get healthy again.'
Heart patient on track with cardiac rehab, assistance from donors 
Finley Pollard knew something was wrong one morning in late 2022. He was sitting on the side of the bed at his home on the west side of Spartanburg and "started feeling funny."  
He had an upset stomach, then discomfort in his chest.  
Pollard, age 67, couldn't stand up.  
"I'm a strong person, and I couldn't function like I should," he said. "That was scary." 
He told his wife, Cynthia, that he thought they needed to call 911.  
Pollard was having a heart attack.  
Emergency personnel arrived quickly and transported him to the Emergency Center at Spartanburg Medical Center. He underwent cardiac catheterization to have a stent placed in one of his arteries.  
Pollard recently retired as a security guard at Pelham Medical Center. He was looking forward to spending more time with family, though he wanted to stay active and considered taking a part-time job.  
This unexpected health challenge was a hurdle he intended to clear.  
Caregivers encouraged Pollard to take part in the cardiac rehabilitation program at Spartanburg Regional's Heart Wellness Center.  
According to the Spartanburg Regional Heart Center, guided exercise can be an essential factor in getting back to good health.  
For patients attending cardiac rehabilitation: 
Mortality is reduced by 45%. 

Hospital re-admissions are reduced by 47%. 
Following retirement, Pollard's new insurance plan required a significant co-pay to attend cardiac rehabilitation at Spartanburg Regional.   
Staff members directed him to the Spartanburg Regional Foundation's Harrison Chapman Fund, which provides assistance for patients who need cardiac rehab but lack insurance to cover the full cost of the program. 
Harrison Chapman was a well-respected community volunteer and philanthropist who died in 2014. Her children – Sadie, John and the late Rob Chapman – established the fund to honor her legacy of giving back to the community.  
With support from donations to the Chapman fund, Pollard has been attending the Heart Wellness Center three times each week. Staff members there work one-on-one with patients who have suffered a heart attack or struggled with other cardiovascular illnesses. Nurses, respiratory therapists and exercise specialists lead patients through a guided exercise program. They also provide education on a healthy diet and help patients reduce risk factors.  
"This is a great thing here – these people are awesome," said Pollard, who mainly walks on a treadmill and uses a stationary bike.  
Heart Wellness Center manager Stacie Snyder applauded Pollard's hard work and determination. "Finley always comes in with a smile and a positive attitude," she said. "He is willing to share his story with others and get to know folks. It's this part of rehabilitation that draws people together who have gone through similar experiences – and that is the integral part that so many people need right now."  
Pollard had encountered heart issues in the past. But, for the most part, he has enjoyed good health and physical strength.  
Following high school in Tennessee, he served in the United States Army. He went on to become an officer at the Spartanburg County Detention Center before taking a job as a security guard at Spartanburg Medical Center. He later transferred to Pelham Medical Center. 
In his work at the two hospital campuses, Pollard enjoyed getting to know the staff and helping patients' family members and guests. He was a popular member of the team and was grateful when the staff threw him a retirement party. "That choked me up a little," he said.  
Pollard doesn't plan to let his recent setback keep him from enjoying retirement. At first, workouts at the Heart Wellness Center were difficult. He was easily winded on the treadmill. "I could tell I needed the help," he said.  
Over time, he has gotten stronger, and he has an optimistic outlook.  
"I have a good life," he said. "I just need to get healthy again." 
To support cardiac patients by donating to the Harrison Chapman Fund, please visit https://www.regionalfoundation.com/ways-give/heart-disease.