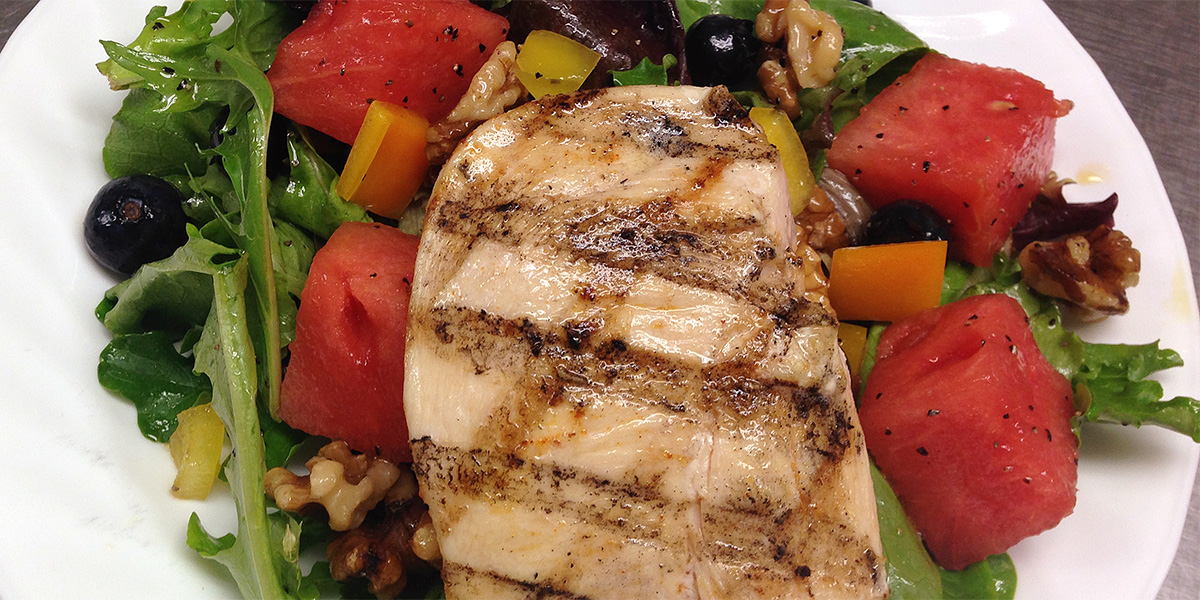 Gold Apple Award for healthier food environment at SRHS
What we eat is a large part in our overall health. From obesity and heart disease to cancer and diabetes, poor food choices contribute to diseases and poor health.
In an effort to help improve health in the Upstate, Spartanburg Regional Healthcare System (SRHS) created a culture of promoting healthy, yet affordable foods for its employees and patients. As a result, SRHS was recognized with the South Carolina Hospital Association's Working Well Initiative Gold Apple award in March.
"We have created and promoted a healthy food environment for our employees and visitors at each of our hospitals," said wellness coordinator Misty Sloan.
Creating a Healthier Food Policy
Changes that contributed to a healthier food culture include:
Providing healthier snacks and fresh fruit at the registers
Offering nutrition classes
Rewarding associates with incentives for healthy behaviors
Placing water and low-calorie beverages at eye level in machines
Labeling the healthier snacks in the vending machines.
Encouraging healthy meal choices with incentive prices
Identifying healthier choices in the cafeterias
The Employee Wellness Committee worked diligently with vendors Morrison Healthcare, Coke and Canteen over the past few years to change the food culture at SRHS.
The SRHS Employee Wellness Committee is comprised of associates from various areas of the hospital. This group meets twice a year to implement changes that affect the health of patients, visitors and associates.
SRHS is leading the way for other community groups and businesses to keep Spartanburg County residents healthy. SRHS has a strong commitment to help improve the health of Spartanburg County residents. Eating healthier foods  has been shown to reduce the risk of diabetes, heart disease, cancers and obesity.
"Obesity rates and a lack of physical activity in South Carolina and Spartanburg County were catalysts for us targeting problems like access to healthy foods and lack of knowledge concerning healthy choices," Sloan said. "If we start with our own associates, then we could also impact their family and friends. Our goal was to make the healthy choices easy to spot and available for all shifts"
The SMC cafeterias offers a Flavor 450 station—a healthier meal option with 450 calories or less, an onsite dietitian for questions or café tours, Meatless Monday food options, salad bar, Superfood events, and a healthy combo meal offered at a reduced price.