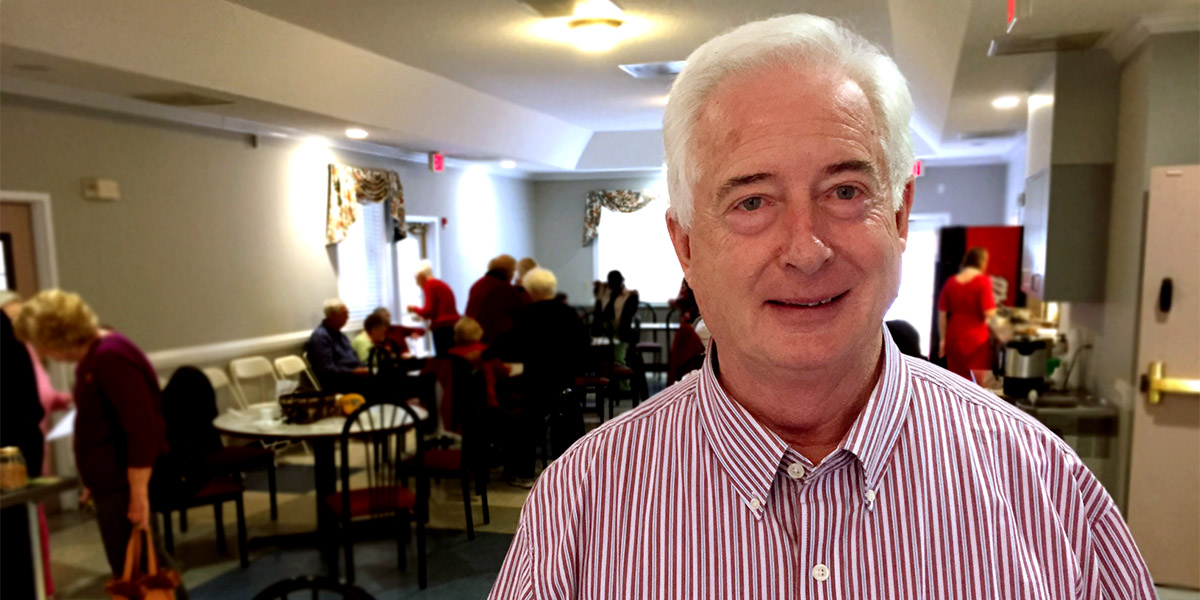 Food dictates health
Frank Kimbrell ate a porridge made of amaranth grain, berries and coconut milk.
It wasn't his normal breakfast.
Kimbrell was one of about 25 participants at a nutrition program for seniors at the Chesnee Community Center recently.
"I'm still partial to my biscuits and gravy – but this is pretty good," Kimbrell said.
Mark Pearce, Spartanburg Regional Healthcare System (SRHS) director of food services, and Executive Chef Bill Zabala were on hand to prepare the healthy lunches.
The guest speaker was Kerri Lindberg Stewart, a SRHS registered dietician who helps educate the community on heart healthy nutrition. She leads grocery store tours several times a year, showing participants how to read the fine print on ingredient labels and providing tips to find the best deals on healthy products.
"Many people don't realize what an impact good nutrition can have – and that it's never too late," she said. "Focusing on fruits, vegetables, beans and whole grains truly means doses of cancer-fighting, blood pressure-lowering, blood sugar-regulating, artery-opening nutrients."
One of the Chesnee-area residents who has taken the message to heart is Ridge Garland, director of the senior program. He lost about 50 pounds after committing in 2015 to eating fewer sweets, more whole grains and low-fat foods.
"I had gotten up to 245 pounds, and I just felt sluggish," Garland said. "When it got to where I couldn't breathe well or bend over to tie my shoes, I decided I had to make a change."
Rather than fast food and soft drinks, his diet now consists of whole grain cereals, protein bars, fish and salads. He also walks three miles each day.
Garland has become a passionate advocate for healthy lifestyles among the seniors he serves. The Chesnee Community Center – which is run by Spartanburg County Parks and Recreation – has about 10 treadmills and a small collection of donated weight machines. Garland also brings in an aerobics instructor.
"We really stress physical activity with this group," he said. "It seems to help the participants, not only physically, but mentally, too. Some of these folks will tell you that without the aerobic exercise, they don't know what they would do."
Stewart brought samples of whole grains along with informational materials on nutrition to the Chesnee Community Center.
"My goal is to help the community understand how important good nutrition is and that it can be done with flavor and on a budget," she said.
Spartanburg Regional staff work with the group four times a year. In addition to nutrition programs, they conduct blood pressure, balance and weight screenings.
"Spartanburg Regional has been a great partner," Garland said.