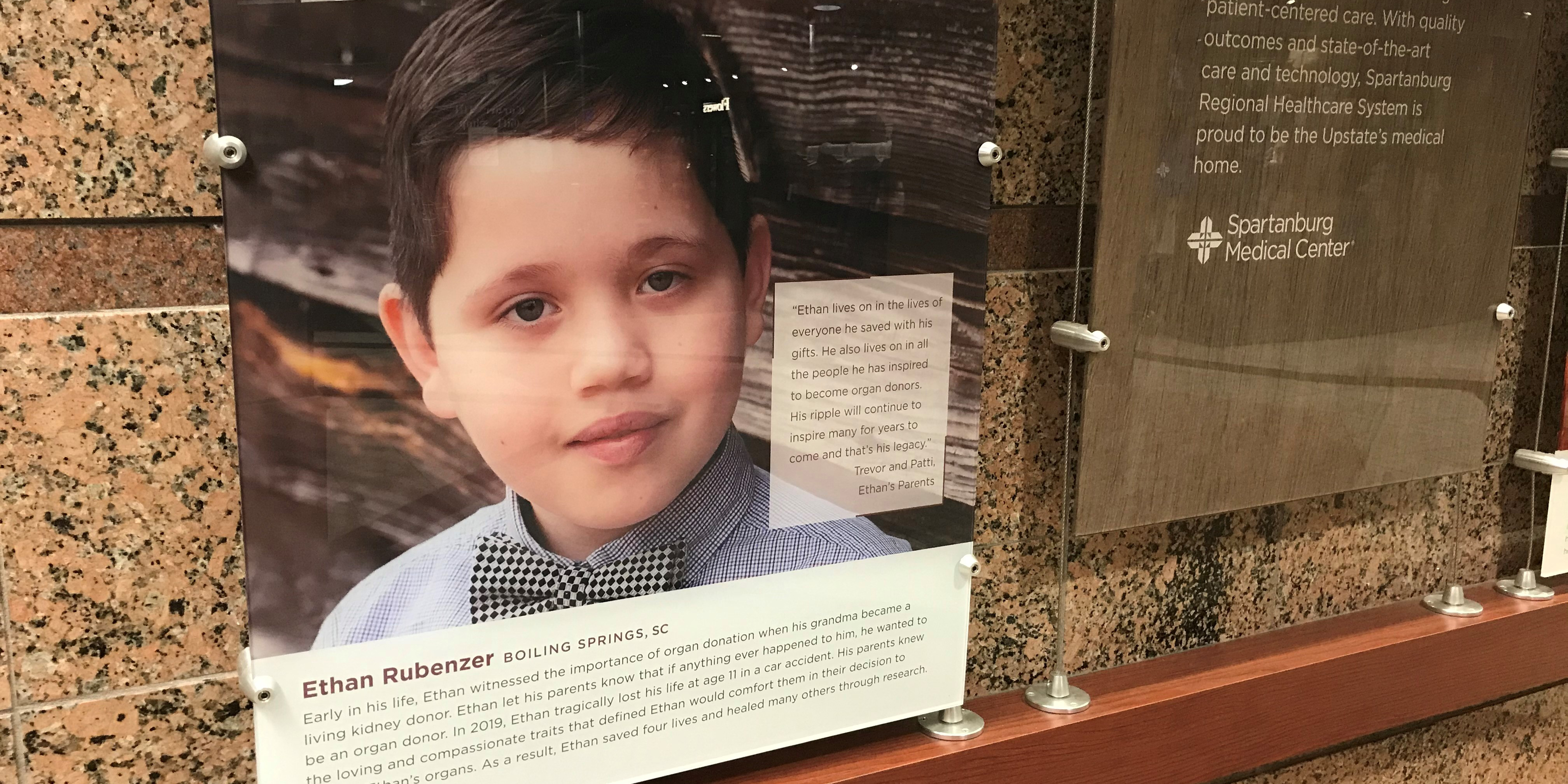 Ethan's Legacy: 11-year-old boy's organs have given others the gift of life
A South Carolina woman wrote to a Spartanburg family that she's never met before.
"I am not sure I have the right words …" the letter read.
She described her life:  She and her husband have been together for nearly 40 years, and they have one son who was planning to be married soon. She's grateful for her loving family.
And she's grateful for the Rubenzer family.
"Thank you for such a precious gift," she wrote.
Patti and Trevor Rubenzer received the letter in 2019. Their son, Ethan, died earlier that year following a car crash on Highway 9 in Boiling Springs. He was 11 years old.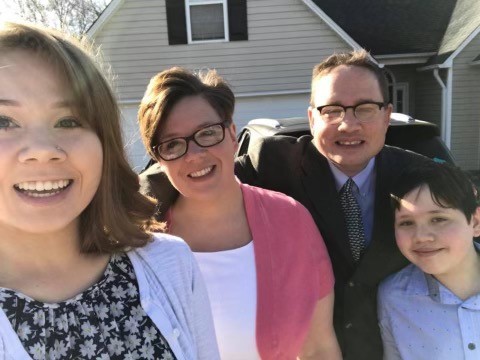 Ethan's liver was transported to a hospital where the woman underwent transplant surgery. It gave her, as she put it, "a second chance."
As painful as it was to lose their son, Patti and Trevor said the decision to donate Ethan's organs was an easy one. They took comfort in knowing that their donation saved the lives of others. 
They also knew it was what Ethan would have wanted.
Trevor's mother — Ethan's grandmother — is a kidney donor.
"Ethan thought that was the coolest thing ever," Patti said.
The family was proud of Ethan's grandmother and her generous gift. They talked about how she was able to contribute a kidney as a live donor, but that other organ and tissue donations happen after a person has died.
"Ethan said, 'If I didn't need them, I'd give my organs,'" Patti said. She explained to him that he would have the opportunity to sign up as an organ donor when he got his driver's license in a few years.
"You have my greatest thanks"
On Feb. 8, 2019, Patti and Ethan set out early that morning for High Point Academy where he was in the sixth grade.
They pulled out of their subdivision onto Highway 9. Another driver ran a red light, going south in the northbound lane, and crashed into them.
"I never saw it coming," Patti said.
A neighbor who witnessed the crash called Trevor immediately. He rushed to the scene.
"It looked horrible," Trevor said.
As he arrived, Spartanburg EMS paramedics were pulling Ethan from the wreckage and performing chest compressions by the side of the road.
Patti suffered cracked ribs. She and Ethan were rushed to Spartanburg Medical Center in separate ambulances.
Doctors performed surgery on Ethan. His heart was beating, but internal injuries were too severe.
Surgeons gave Trevor the terrible news: They believed his son was brain dead. Tests confirmed their fears two days later.
In their grief, Patti and Trevor made the decision to donate his organs.
"The fact that he was going to die was not reversible, but we could do something about how we were going to handle it," Patti said.
They met with counselors from Sharing Hope SC, the federally regulated organ procurement agency for South Carolina.  
In addition to his liver, Ethan's kidneys and heart went to patients in need. Other organs were donated to the Medical University of South Carolina for research.
A military veteran in Wisconsin received Ethan's heart. It was fitting, since Ethan was born in Wisconsin and he had visited family there numerous times.
"That was Ethan's favorite place to be," Patti said. "It is meaningful that his heart is still beating there."
Earlier this year, the Rubenzers heard from the person who received Ethan's heart.
"You have my deepest sympathy for the loss of your loved one and my greatest thanks for this second chance at life," he told them.
Honoring their child, advocating for awareness
Patti and Trevor were grateful for the letters from recipients of their son's organs. The letters don't take away their sadness and pain, but they provide an important sense of connection and a feeling of inspiration.
The Rubenzers have become passionate advocates for organ and tissue donation.
More than 100,000 Americans are in need of an organ transplant, according to the Mayo Clinic.
"It's so important to raise awareness," said Patti.
Providing hope for others while honoring Ethan supports Patti and Trevor's healing process.  
"Having the opportunity to talk about Ethan is helpful," Trevor said.
Ethan was the Rubenzer's second child. Their daughter, Grace, will graduate this spring from the University of South Carolina.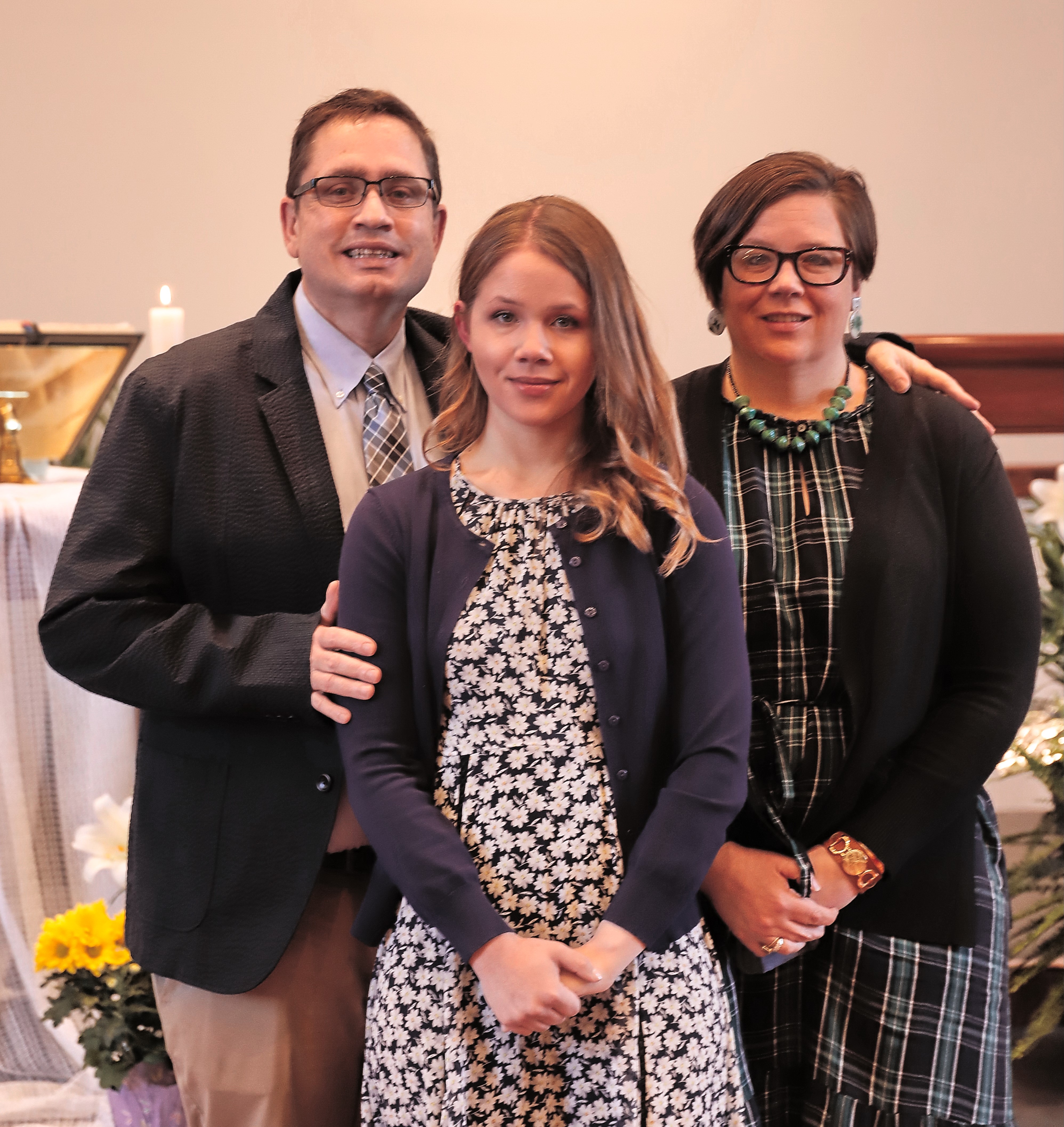 Ethan was active in the Boy Scouts and loved fishing. He was inquisitive and compassionate. 
"Ethan was so kind – he would always stick up for a friend," Patti said. "He was such a good kid."
One of the speakers at his memorial service was Acacia Ritter, a teacher at High Point Academy. She talked about Ethan's kindness and spirit of giving.
"You left us with plenty to remember you by at such a young age. You gave us a shining example of service and love for others," Ritter said, according to the Spartanburg Herald-Journal. 
 "It brought Ethan great sadness to see the suffering of other people, so he devoted a lot of his time to helping others," his sister Grace said.
"Ethan lives on"
Ethan's photograph and story are now part of the Wall of Hope in the lobby of Spartanburg Medical Center, a display honoring organ donors and recipients.
The Wall of Hope is funded by Spartanburg Regional Foundation's Organ, Tissue, and Eye Donation Fund. The fund also supports other awareness activities, including an annual ceremony during National Donate Life Month in April.  
Shonna Bible, Spartanburg Regional Healthcare System clinical liaison for organ, tissue and eye donation, is grateful for those who donate to the fund, and for families like the Rubenzers.
"When families of donors share their story, it keeps the memory of their loved one alive and it helps other families to understand that donation helps in the grieving process – knowing their loved one saved other lives," Bible said.
In the Wall of Hope display featuring Ethan's photograph, there is a box with a statement by his parents:
"Ethan lives on in the lives of everyone he saved with his gifts. He also lives on in all the people he has inspired to become organ donors. His ripple will continue to inspire many for years to come and that's his legacy."
Make a donation to Spartanburg Regional Foundation's Organ, Tissue, and Eye Donation Fund.